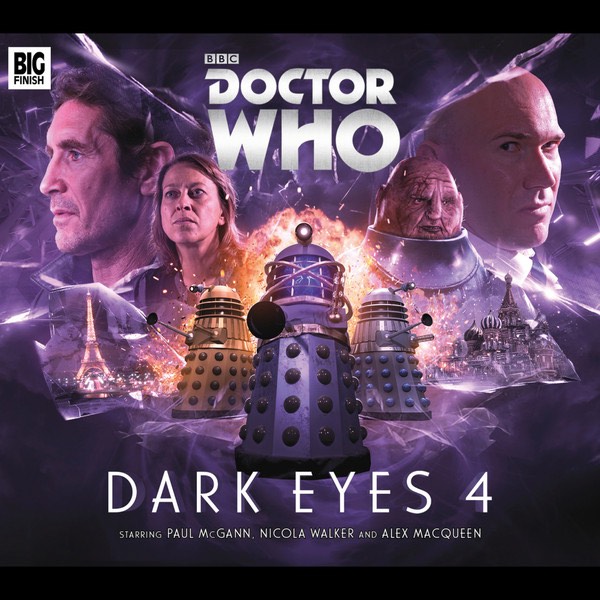 It's an Eighth Doctor centric episode this time around as Matthew
Kresal, Mary Lang and Robert Haynes take a look at that Doctor's most recent Big Finish outings.
In reviewing Dark Eyes 4 and Doom Coalition 1, topics discussed include "box-set fatigue",
how one goes about trying to tell one epic story across sixteen CDs, introducing new villains, telling visual stories on audio and more. Plus some feedback about our previous episode including some from a Big Finish writer...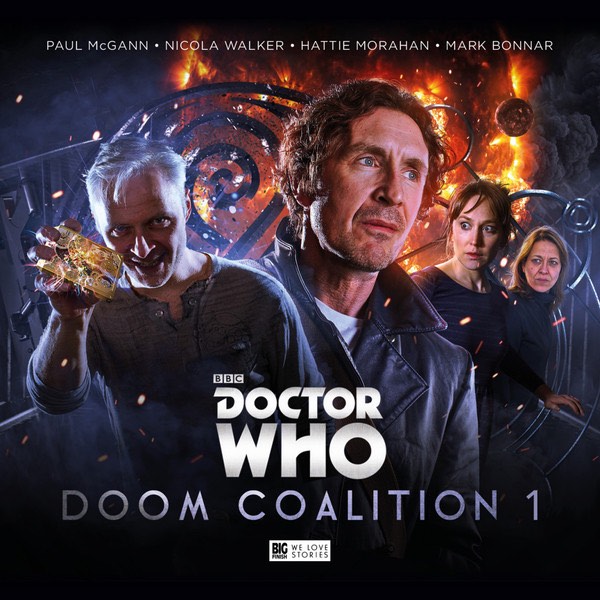 You can find the podcast via our website storiesfromthevortex.blogspot.com or on iTunes. If you'd like to send in feedback to the podcast you can do so at feedback.vortex@yahoo.com and you can join the podcasts's Facebook group. We're a proud member of the Doctor Who Podcast Alliance.
Stories From The Vortex is an unofficial and unlicensed Doctor Who podcast and is not affiliated to the British Broadcasting Company (BBC), AudioGo or Big Finish Productions in any way. Doctor Who is a registered trademark of the BBC. No copyright infringement intended.