Just in time for Christmas, we present the second of our episodes originally recorded and slated for November but delayed until now. This episode finds Matthew Kresal and Mary Lang reviewing two Big Finish stories with thematic ties to the recently broadcast series eight in the form of the Unbound tales Full Fathom Five and Exile (both released in 2003). Topics discussed include each story's unique take on the Doctor, darkness and comedy in Doctor Who and the marmite reactions to each story both within fandom and on the podcast itself.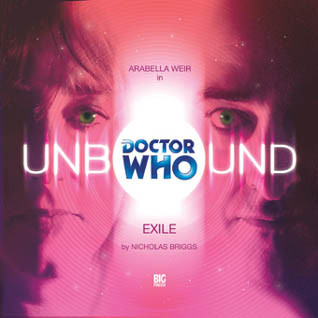 You can find the podcast via our website storiesfromthevortex.blogspot.com or on iTunes. If you'd like to send in feedback to the podcast you can do so at feedback.vortex@yahoo.com and you can join the podcasts's Facebook group. We're a proud member of the Doctor Who Podcast Alliance.
Stories From The Vortex is an unofficial and unlicensed Doctor Who podcast and is not affiliated to the British Broadcasting Company (BBC), AudioGo or Big Finish Productions in any way. Doctor Who is a registered trademark of the BBC. No copyright infringement intended.