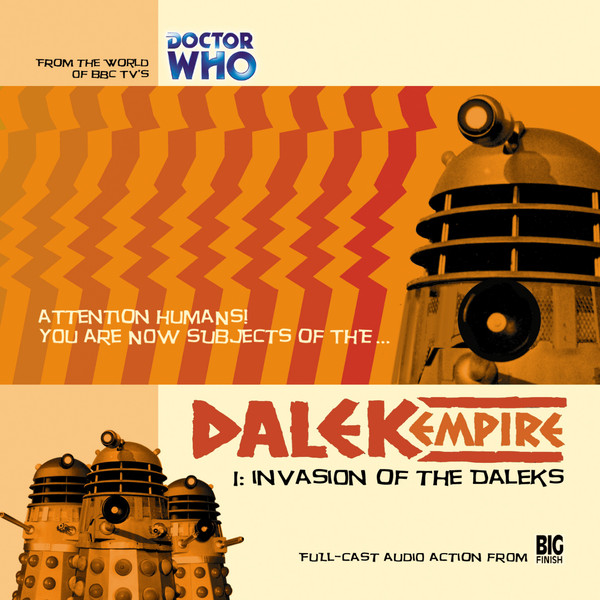 Matthew Kresal, Mary Lang and Robert Haynes take a step away from the Doctor's adventures to instead focus on his greatest adversaries via their own spin-off series. In listening to the first season of Big Finish's Dalek Empire (released in 2001) they discuss the portrayal of the Daleks, epic storytelling, Gareth Thomas and the similarties with the later Cyberman spin-off series amongst other topics.
You can find the podcast via our website storiesfromthevortex.blogspot.com or on iTunes. If you'd like to send in feedback to the podcast you can do so at feedback.vortex@yahoo.com and you can join the podcasts's Facebook group. We're a proud member of the Doctor Who Podcast Alliance.
Stories From The Vortex is an unofficial and unlicensed Doctor Who podcast and is not affiliated to the British Broadcasting Company (BBC), AudioGo or Big Finish Productions in any way. Doctor Who is a registered trademark of the BBC. No copyright infringement intended.